by Ahmed Hashim
The Qatar national football team is gearing up to kickstart their European journey with the upcoming clash against Luxembourg on Wednesday in Debrecen. Felix Sanchez's 29-member squad arrived in the Hungarian city on Friday, and began their preparations for what will be a unique challenge.
UEFA, European football's governing body, had invited Qatar last December to participate as a 'guest team' in Group A of the continent's qualifiers for the 2022 FIFA World Cup. Al Annabi, having already booked their spot as hosts, will face Portugal, Serbia, Republic of Ireland, Azerbaijan and Luxembourg in home-and-away fixtures that will not count towards the final standings of the group.
March's international break will see Qatar play their first three games, against Luxembourg (March 24), Azerbaijan (March 27) and Republic of Ireland (March 30). All three fixtures will be held at the Nagyerdei Stadium in Debrecen, which has been designated as Qatar's home venue to reduce travel time for their opponents.
'Another great step'
As such, these games may be inconsequential friendlies, but for Sanchez, the European campaign is an important step in the preparations for Qatar's debut World Cup appearance on home turf in less than two years' time.
"For me, this is another great step that QFA has taken to help improve our national team," Sanchez said after the announcement of Qatar's participation in December. "This will help us reach the 2022 FIFA World Cup in the best possible manner by playing in the European qualifiers. All these games will be exciting and interesting.
"There's every chance we could be playing against European sides at the World Cup in 2022. We are also playing in the CONCACAF Gold Cup. This is good planning," he added. "We are going to play teams, not just from Asia now. This will be good preparation for us going into the World Cup."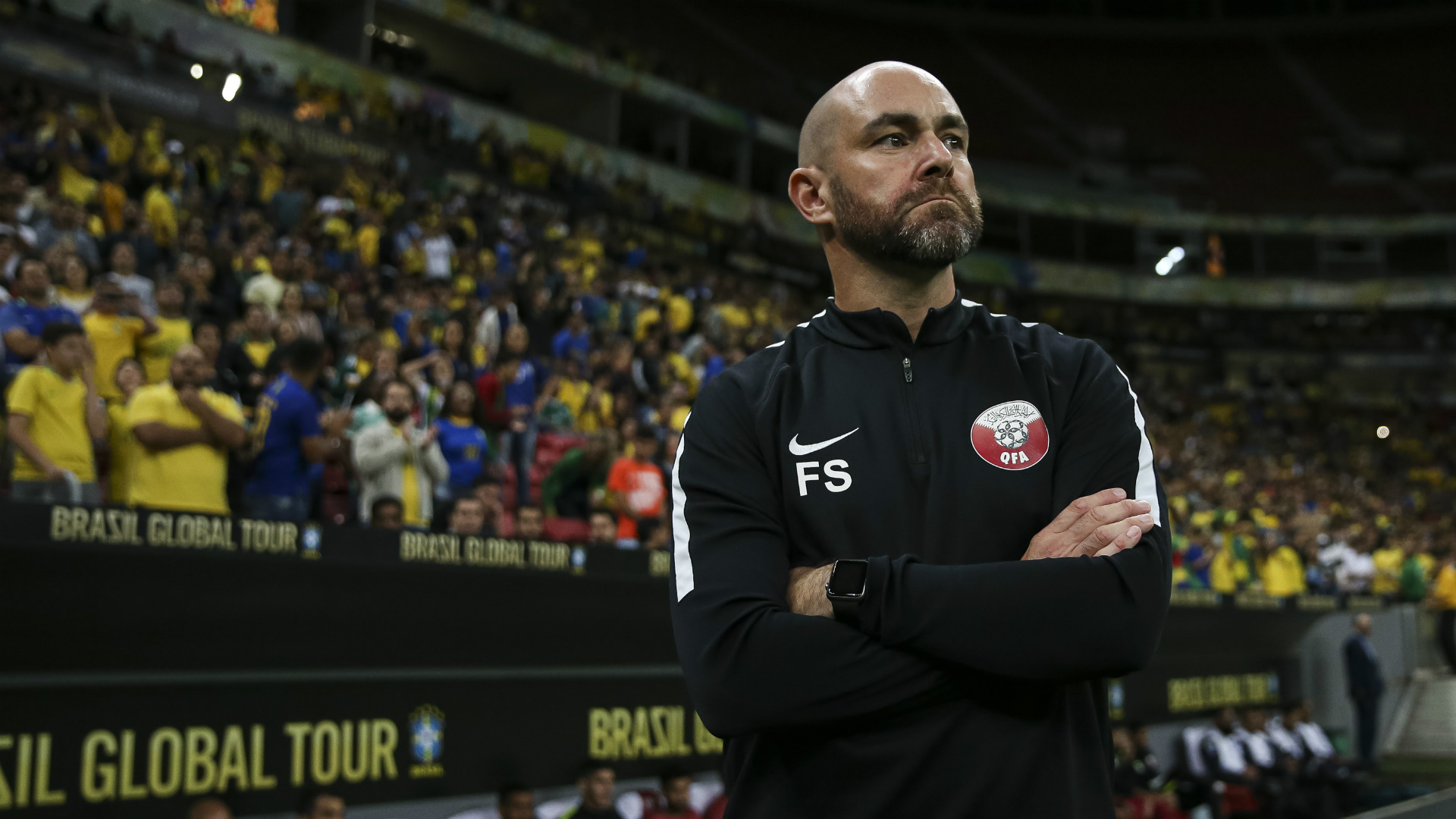 "We have a fantastic opportunity to play against top sides and improve our game."
Gruelling schedule
The QFA has worked on setting up plenty of such opportunities for the national team in 2021, and Qatar will have a busy year up ahead of them, with the team set to play in the CONCACAF Gold Cup in July, in addition to the FIFA Arab Cup at home in December. Before all that, they will also complete the qualifiers for the 2023 Asian Cup with their remaining games against India and Oman, in a centralised format in Doha in June.
The rescheduling of the Asian Cup qualifiers, originally scheduled to be played in March, forced Qatar to withdraw from making their second appearance at the Copa America, which would have been another crucial opportunity to prepare for the World Cup.
That decision left players "disappointed", according to striker Ahmed Alaa, who told Stad Doha that they had been looking forward to rubbing shoulders with South America's best once again.
"We were hoping to participate in the Copa America because of the different atmosphere and the high-level teams, especially since we were going to play against big teams like Brazil, Colombia and Ecuador," said the Al Gharafa frontman. "The players were really disappointed because of the withdrawal, as they wanted to play in the tournament even if it was at the expense of the Gold Cup."
As it stands, a gruelling schedule still awaits Sanchez's side; they will play at least 15 games in 2021, excluding the Arab Cup, the format of which is yet to be announced.
For now, the focus is on Europe. A good start in Debrecen could set the tone for the rest of the year.
The squad
Sanchez initially called up 28 players for the travelling squad, before adding Al-Duhail's Sultan Al Braik too ahead of the team's departure. It could be a morale-booster for the 24-year-old, who has only just returned to club action after serving a two-match suspension for shoving Al-Sadd winger and international teammate Yousuf Abdurisag to the ground in frustration during their Amir Cup game. Al Braik went on to apologise publicly before embracing Yousuf at the national team camp, quickly putting matters to rest.
Harmony has never really been a problem for Sanchez, despite the squad being dominated by Al Sadd and Al Duhail players, whose club rivalry has grown fiercer in the recent past. Al Sadd have 12 players in the squad, while Al Duhail's contribution is nine.
Al Sadd's number would have been 13, had Akram Afif been included, but the 2019 Asian Player of the Year was the most significant absentee, having been ruled out of the trip to Europe with a muscle injury which he sustained in the QSL game against Umm Salal. He is currently undergoing treatment and could take until mid-April to return to action.
Afif's absence will indeed be a blow for Sanchez, but he does have some other exciting talent to call upon, including Al Gharafa's Moayad Hassan and Al Wakrah's Khaled Muneer. Moayad saw some gametime during the Asian Cup qualifier against Bangladesh in December, while Khaled is untested.
Elsewhere in the squad, Bassam Al Rawi and Assim Madibo have both been called up, making their comeback to the international scene after recovering from long-term injuries. The Al Duhail duo were crucial members of the team in the triumphant 2019 Asian Cup campaign, and their importance to Sanchez is underscored by this call-up, which comes despite the two not having returned to their best form following their recoveries.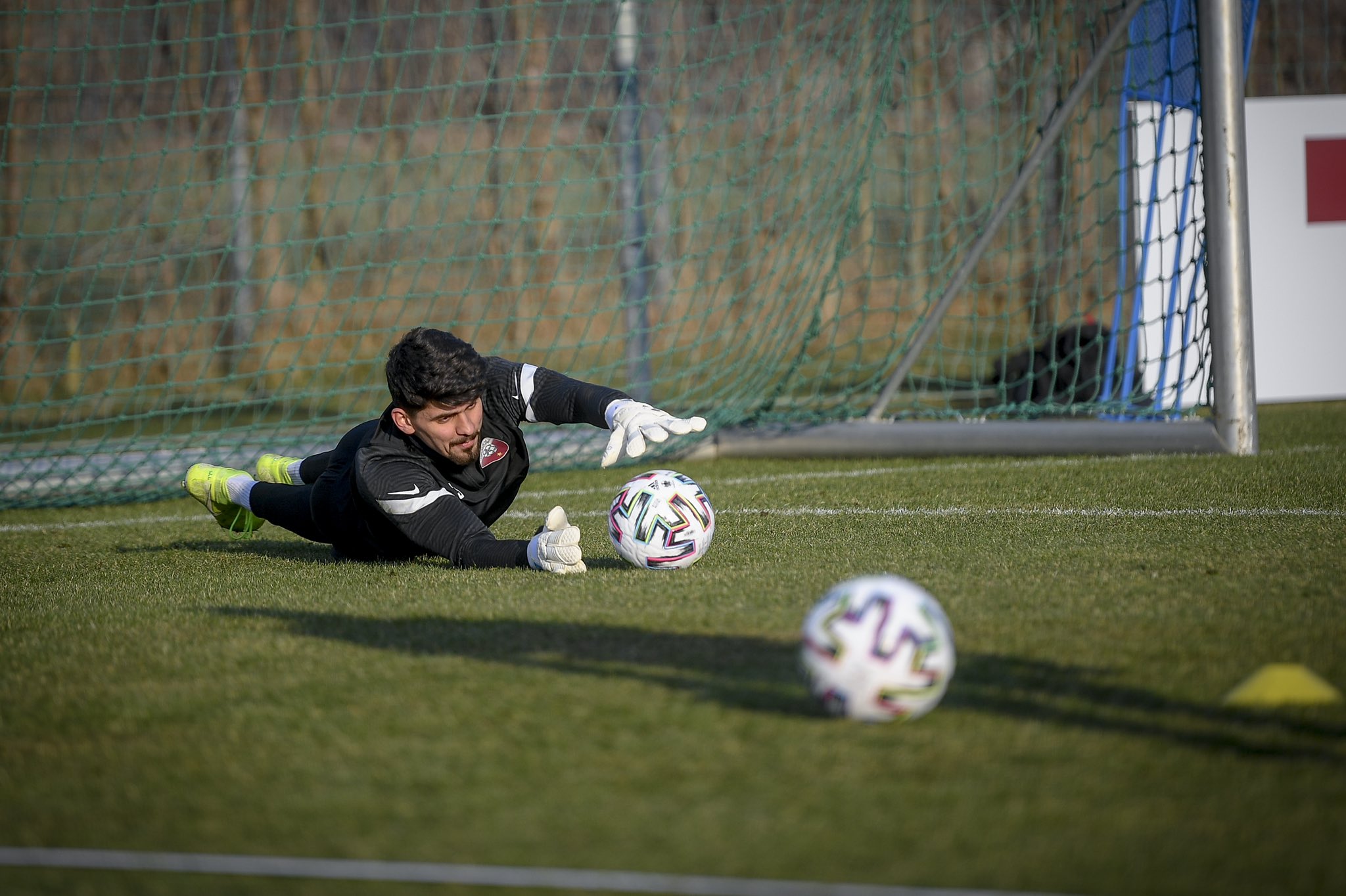 Among the uncapped players, the most notable name is that of goalkeeper Salah Zakaria. After impressing during a loan stint at Al Gharafa from Al Wakrah, he was recalled midway through the season and then sold to Al Duhail, who had their eyes on him for their Club World Cup campaign. Salah impressed under the bar for Al Duhail as well, earning him a first-ever senior international call-up. He had earlier been part of Qatar's squad at the FIFA U-20 World Cup in 2019.
Despite his recent performances, however, it is unlikely that Salah will start, with Sanchez expected to continue with Al Sadd's Meshaal Barsham, whose consistent form has displaced Asian Cup hero Saad Al Sheeb at both club and international level. Al Sheeb has still been called up by Sanchez, perhaps considering his quality and experience. The 31-year-old is the oldest player in the squad, while the youngest is also a goalkeeper – Al Arabi's Mahmoud Abunada, who turned 21 last month.

FULL SQUAD:
Meshaal Barsham, Saad Al Sheeb, Pedro Miguel, Salem Al Hajri, Tarek Salman, Abdelkarim Hassan, Boualam Khokhi, Hassan Al Haydos, Yousuf Abdurisag, Ahmed Suhail, Musab Khidir and Muhammad Waad (Al Sadd). Salah Zakaria, Bassam Al Rawi, Asim Madibo, Almoez Ali, Karim Boudiaf, Ismail Muhammad, Muhammad Muntari, Sultan Al Braik and Abdullah Abdussalam (Al Duhail). Ahmed Alaeldin, Homam Al Amin, Moayad Hassan and Tamim Al Muhaiza (Al Gharafa) Ahmed Fathi and Mahmoud Abu Nada (Al Arabi) Abdul Aziz Hatem (Al Rayyan) Khaled Muneer (Al Wakrah)